BAND BIOS
The band consists of some pretty impressive musicians.
Bud Kurtz sings lead and plays lead guitar.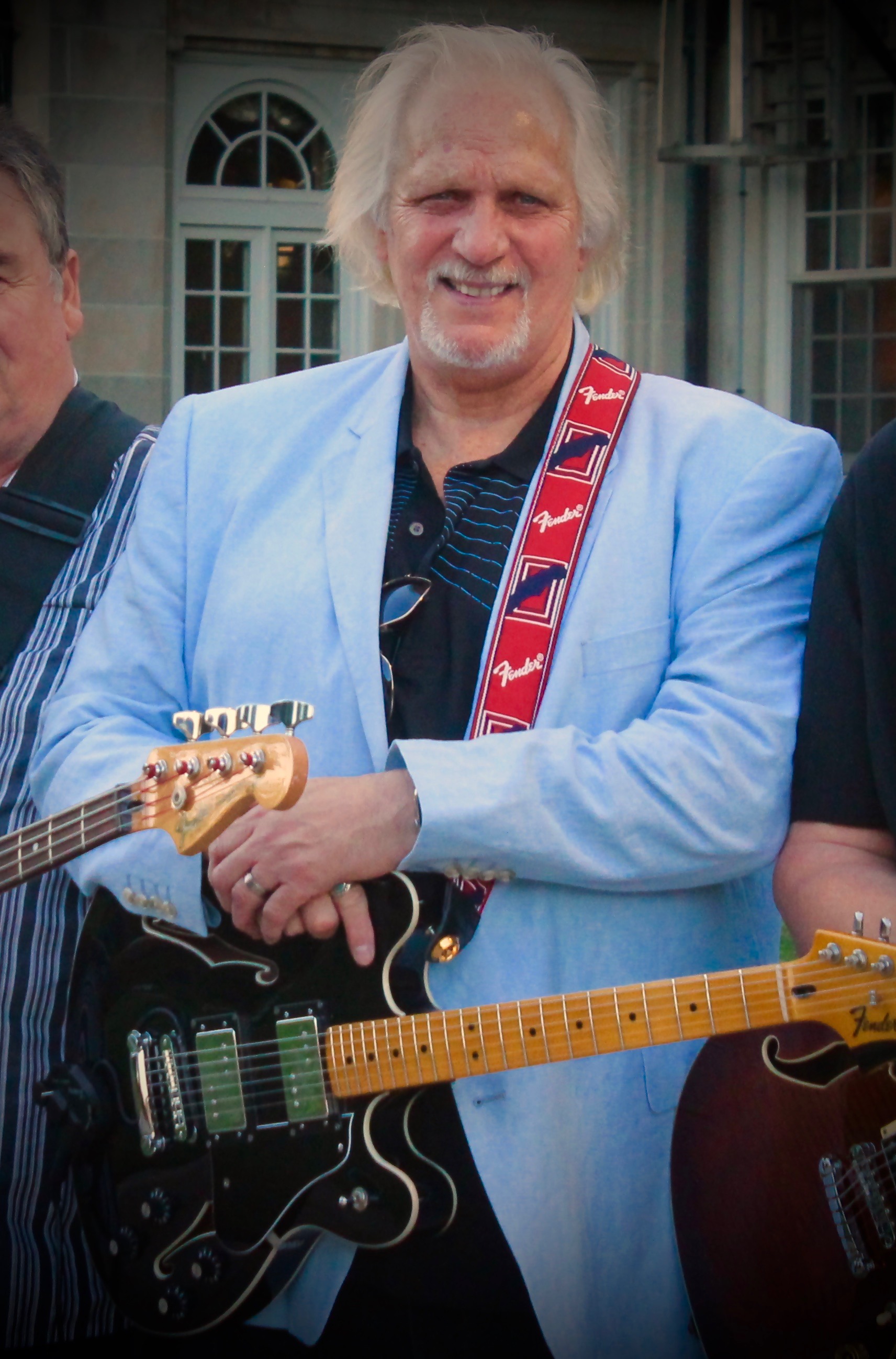 A prolific writer and recording artist Bud has shared the stage with members of the Blues Brothers, BB King's Band, Stevie Ray Vaughan, Alice Cooper, ZZ Top and countless well known Texas and Oklahoma musicians. He has a three octave range and sings songs most bands can't. He is also a virtuoso guitar player and the bands guitar god. He has written three number one hits including the Beer Song. Bud has a Ph.D. in Sociology and is a published author, and research consultant. His academic work has been presented at international and national conferences. He has been interviewed over 200 times by television and press reporters seeking his opinions on social issues ,music and culture.
Charlie "Hotrod" Hutson plays drums and percussion.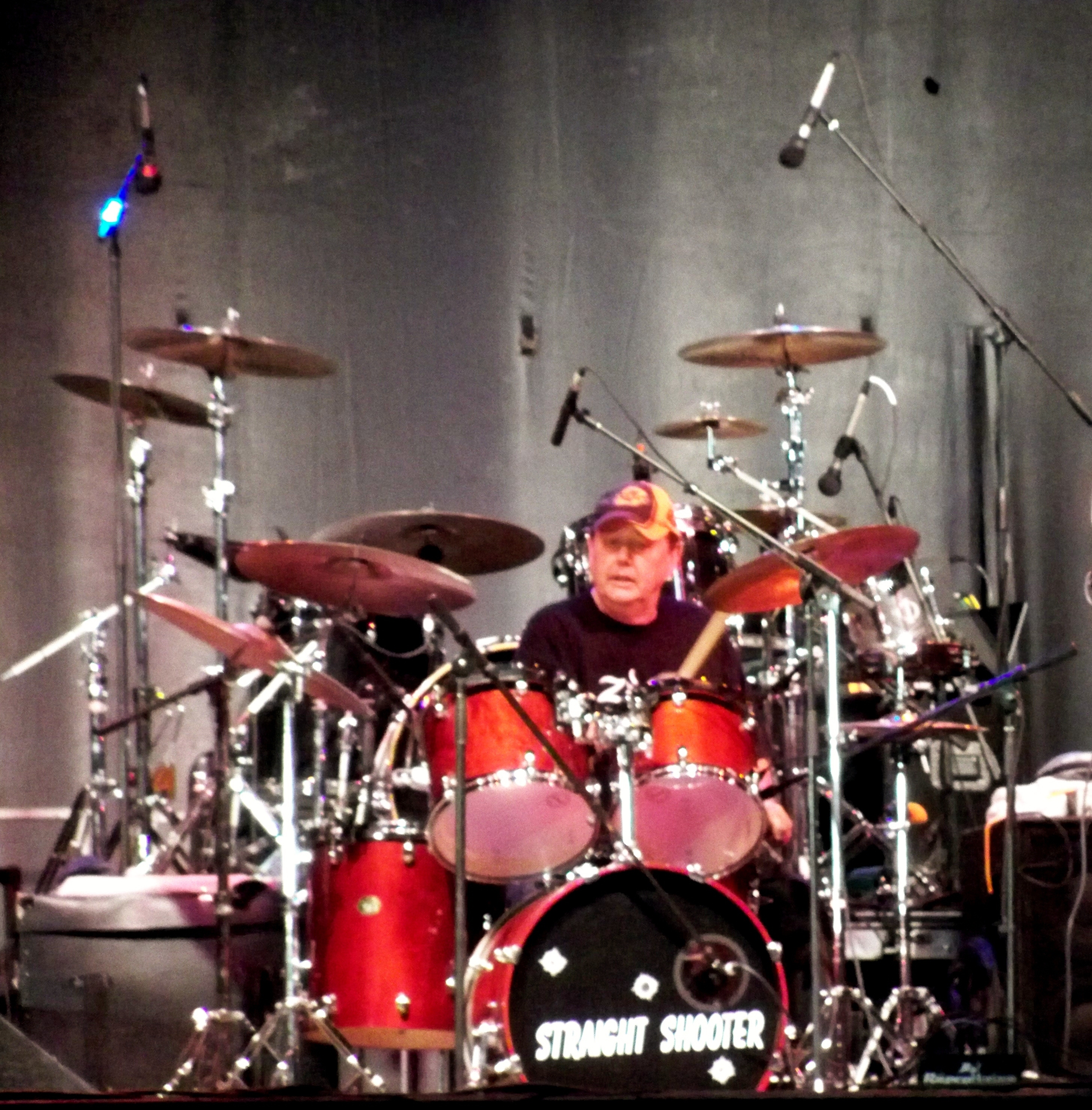 Charlie has been a DJ for KEBC and has drummed for many top bands throughout the years. Charlie is the bands engine and probably it's hardest working member. He arrives early and is the last to leave. If you have a problem he is the fixer. He is also a great announcer with a DJ voice if needed.He started his first high school R & R band called the "Majestics"with some school mates. He went on to play in the "Hard Times" band before joining the U.S. Navy Seabees. He has owned a number of small business and is currently self employed .
David Tichenor: bass guitar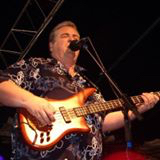 David has opened for Styx and many other touring bands that have come through Oklahoma City. He has spent time on the road backing other artists as well. He played locally with Ledd Hill, Fable and the Mike Riley Band before joining Straight Shooter in 2009. David started playing at the age of 9 on the upright bass. He also took up the drums at the age of 12. At 15 his band won a talent show thanks to his In A Gadda Da Vita drum solo. He was hooked on playing live music and at 17 added the electric bass to his list of musical instruments he can play. David is also a card-carrying member of one of the most elite bass society's in America.Dave Tichenor has played behind many artists and is a member of the Oklahoma Porsche Club. He probably drives too fast but his bass playing is right on time. Dave has a huge voice and sings rock like it was meant to be sung.David can be found working at the University of Oklahoma when he isn't making music with the band.
Edwin Harrington: keyboards and vocals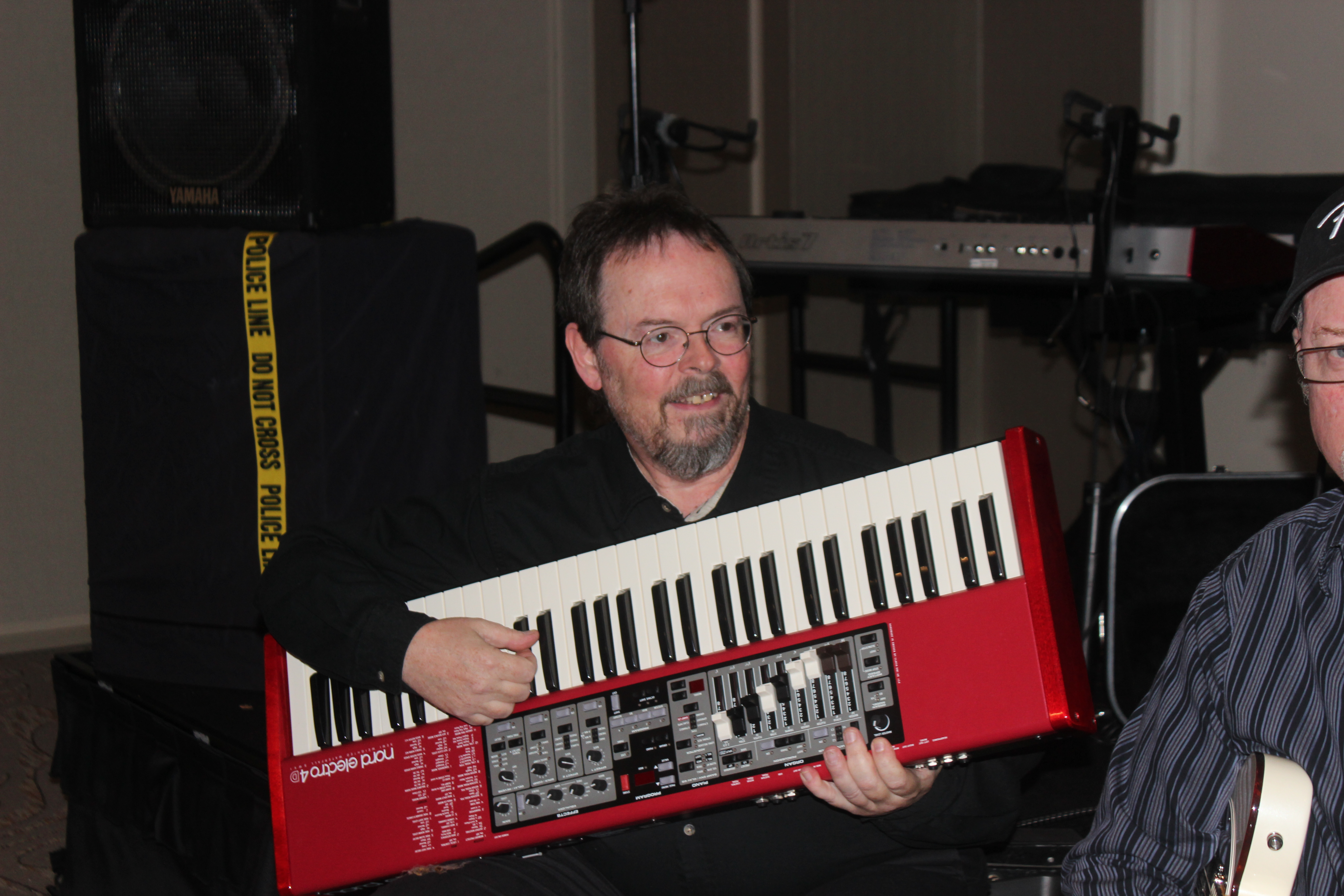 A keyboard genius and recording professional Ed has opened shows for The Jazz Crusaders and Todd Rundgren & Utopia. His prior band history includes stints with Positive Force, The Morrow Bros. Band, Certain Circle, The Time Warp Blues Band, The Ho-Dads and Just Diggit. During his time with the Morrow Bros. Band; recorded and released LP of original material for local distribution and Ed's versatility as a musician showed by contributing his talents playing keyboards, guitar and strong solid vocals. When 'Sir Ed' is not gigging, he is a senior staff member for an area doctor's office.
Copyright STRAIGHT SHOOTER OKC