Testimonials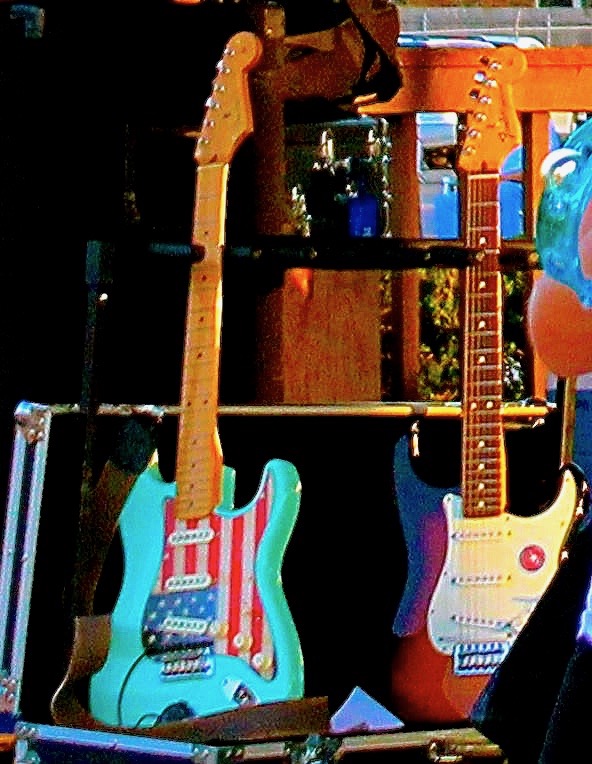 Taylor Hayhurst Wedding Reception Tulsa Oklahoma
Straight Shooter did a great job! Everyone was on the dance floor and we loved the audience participation during a couple of songs. Great group!
Straight Shooter showed up ready to play! They were very enthusiastic, willing to fashion their show to our needs and adaptable to the equipment and audience we supplied. Great band to work with! Warrior Dash, Tulsa Oklahoma
FIJI Goldrush Fundrasier Event Governors Mansion
Your band was exactly what I was expecting for our event. Everyone did have a great time! Thank you and yes please use me for a reference. Yall were very professional, dependable, and most importantly talented.
Karen and Craig Baginski, FIJI Goldrush Fundraiser, Governors Mansion Oklahoma City, OK
MACOMBO DANCE CLUB GUYMON OKLAHOMA
As a member of the Macombo Dance Club in Guymon, Oklahoma, we hired Straight Shooter for our Fall dance. They drove to Guymon on that date and performed that evening for our dance club. Members response was great. They played a variety of music and we all enjoyed their performance. It could not have been better! I am certain they will be asked to play for our group again. All four of the band members were friendly and seemed to enjoy the company of one another. They are a good fit. I highly recommend Straight Shooter for any function. Gene Matthew, Club Owner
Birthday Party for Chad at Mr Bills Norman Oklahoma
Everyone enjoyed the music. It was a perfect mix. Enjoyed meeting the guys and will definitely keep them in mind for the future:) my friend Casey especially enjoyed the band and made herself an honorary member:)
Thank you again!
Jannette
I just wanted to personally thank you for your time at the Cattle Baron's Ball. The band did a wonderful job at the event, and we have heard nothing but great comments about you!
We received a very nice letter and donation from Charlie and the band, and we really appreciate that. It was so kind.
Thank you so much again, and it was a pleasure to work with all of you!
Jaclyn Haynie
You guys were fabulous. Thank you so much. I will definitely keep you guys on my contact list.
Melissa Moin
M.S. Designs
CHATENAY SQUARE WINE FESTIVAL
Straight Shooter was a blast!!! Being from Manhattan, KS there wasn't alot of live bands to choose from and we picked Straight Shooter from the LONG list of songs they play and their overall ratings.Their list of songs is extremely extensive and ranges into something that EVERYONE likes to dance to. They kept the party moving way after the my (new!) husband and I did-and everyone is still talking about them!!
Their music was great, they sounded amazing (I never heard them live until the night of the wedding)!!! This is the one that will leave you with no doubts when you book them, and will amaze you with their talent at your function!!! Thanks Straight Shooter!!!
-Sheena L, Manhattan, KS
Completely and utterly delighted with the entire evening. Jim Duggins was in constant contact with me before the dance…always asking if I wanted special songs. They are the BEST…They played a wide varity of songs with great enthusiasm, their love of music shows in the bands attitude.
It was so wonderful to find a band that fit such a diverse crowd….Our wedding dance was unforgettable.(even did a drum roll when I threw the bouquet) If you are lucky enough to have them play for you I have no doubt you will be as pleased as I am. THANK YOU SO VERY MUCH!!!!!
Leta Logan, Caldwell, KS
Kate and Will Richardson Fayetteville, AR
This band couldn't have been more perfect for our wedding reception! Theses guys were full of energy, fun, and, enthusiasm! They were most accommodating and flexible, traveling more than 4 hours just to play for our reception. The entire band was professional and punctual as well as engaging and entertaining.
They even went so far as to learn a new song for our first dance! The guests still rave about how much fun they had dancing to such great music. Straight Shooter go above and beyond to play a variety of music and take requests from guests; there's a little something for everyone. The band made our night perfect, and was a highlight of our reception. The music and dancing kept us at the reception even longer than we expected.
We certainly wouldn't hesitate to recommend them for any occasion and we would use them again in a heartbeat! We are so grateful to the Straight Shooter for making ours an event to remember!"
Thanks again!
Kate and Will Richardson Fayetteville, AR
These guys are great; they were lively, upbeat, and fun. When they say "country western band" they go much beyond that. They may get a lot of their inspiration from country, but they extend their music much further. They are easy to work with, very professional and timely. Straight Shooters made our special day one we will never forget.
All of our friends and family (young and older) loved them. They are still talking about the experience a month after the event. The band even took song requests from the crowd, and let my father sing a song with their sound equipment and let one of my bridesmaids sing karaoke with them playing in the background. Book with Straight Shooters, you will not regret it. They are so much fun and will make your event one to remember!
–Benjamin S. Oklahoma City, OK
Straight Shooter made the night at my wedding. I had a smaller reception with only about 55 guests. I was worried no one would dance in a group that small, especially considering many of my guests were quite a bit older. Well I needn't have worried, we danced for hours right up until the band was scheduled to quit at 11 PM.
The band learned a new song (Willie Nelson's Blue Skies) just so that my Dad and I could dance to it together. It was really a wonderful time and I got so many compliments on the band. If you like classic rock, or classic country you absolutely cannot beat having this band at your event. I'm sure they do well in some other genres, but at my wedding this music hit the spot! The band is very talented, and at times I felt they were even better than the original artists.
My Dad was also thrilled to hear them play the Beer Song (their own composition), which he had learned from their website. I really liked their special marriage version of Fulsom Prison Blues. Great job guys!
–Linda M. Eureka Springs, AR
Regina Turner, OHC Christmas Party
Well I couldnt have booked a more appropriate band. The crowd was very pleased and we are actually booking them for another event. We had about 120 guests and they all complimented on how great the band was. They were alot of fun and we all really enjoyed ourselves. Thank you Straight Shooter for making our Christmas Party so much fun. They are awesome!!!
Regina Turner, OHC Christmas Party
StraightShooter were absolutely fantastic – we would recommend them to anybody who wanted to hire them for a wedding. Nothing was too much to ask of them and they did more than we could have ever expected, and at an unbelievably good price. They turned up early to get set up (1:30pm for a wedding starting at 5:00pm) as we had asked if we could use their sound system during the ceremony.
They also stayed and chatted to the groom during the build up to the ceremony and kept him calm by telling him stories and anecdotes. When the music got going they played the perfect mix of slow songs and rocking tunes so that there was something for everyone and a great atmosphere, and were never too loud or too quiet. They really made the wedding and joined in with the food, made a toast to the bride and groom and even used some of the disposable cameras we had left out for people to take pictures of the wedding from the front of the venue!
You couldn't ask to meet a nicer group of guys and we would hire them again in a heart beat for any future event we may organize.
Simon & Amy Bagnall
If you want to use us as a reference then we would recommend you to anyone – we can be reached on this email or on my cell (deleted for privacy reasons)
Thanks again for everything. Simon & Amy
Ashley Aduddell Fallin for Congress
We appreciate every one of you in the band and all that you and your families do for us! The Lt. Governor and all of us and the guests have enjoyed hearing your band play and look forward to the next time.
We are not sure where the watch party will be, but hopefully it will be at a place that we can have the band.
I will be in touch and thanks again for all you have done!!
Thanks, Ashley
Ashley Aduddell Fallin for Congress
We hired Straight Shooter for our wedding. They were fantastic. Their professionalism and musicianship is top notch. Jim and the guys were accommodating with taking requests from the guests and everyone left raving about the band.
We were thoroughly impressed with the quality of their music. We recommend Straight Shooter for anyone who wants to have good music and good times at their event. Thanks guys. Jeff amd Hillary.
Jeff H. Springdale, AR
Lola R, Community Event, Wanette, OK
The Straight Shooters recently entertained at a customer appreciation event in our small rural community. About 150 persons attended for our bank's fall hot dogs and ice cream social. The band came early and was set up well in time to begin entertaining at the designated time. We opened the fire department building doors for their stage, but there wasn't air conditioning; only a small oscillating fan. The quality and beauty of the music was incredible! Their music followed our event theme (50′s music) very well, but they were willing to add other types of music upon request. They were relaxed and every note was perfect. Even our teens and children were impressed. We were certainly honored to host these music professionals. I would recommend them without reservation to all.
-Lola R, Community Event, Wanette, OK
I was excited to hire Straight Shooter for my mom's 50th birthday party. They play the kind of music she absolutely loves and did a great job entertaining her and the croud. They had everything set up and ready to go on time, and were extremely professional from the moment they started until the time they finished! They are a great group of guys and were alot of fun to have at our event. Thanks for everything!!!
April N. Warr Acres, OK
The Straight Shooters are a group of talented musicians, the music for our event was perfect. The music was enjoyed by all age groups at our event. They are happy to play all requests and I highly recommend them for all functions and events. Sincerely, Dr.Leonard Mennen Clearwater, Florida
Leonard M. Welch, OK
Dear friends of Straight Shooter,
Thank you so much for the great performance and music at my election night parties. Everyone loved your band and the music added a "special touch" of fun to the evening. I am very grateful for your friendship and support!
Look forward to seeing you again soon. God Bless, Mary
Copyright STRAIGHT SHOOTER OKC